1976:
Songs we loved
Concert in Tel Aviv
with Esther Ofarim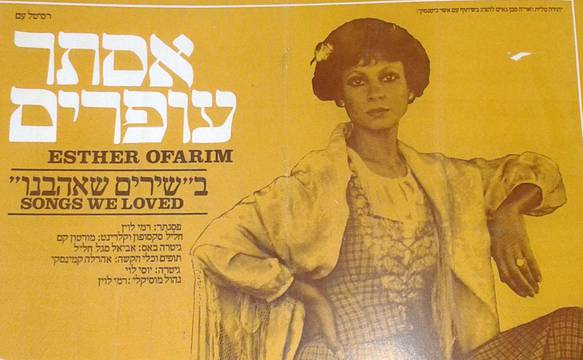 Click to enlarge!



On May 4, 1976, Esther Ofarim performed live in concert in Tel Aviv.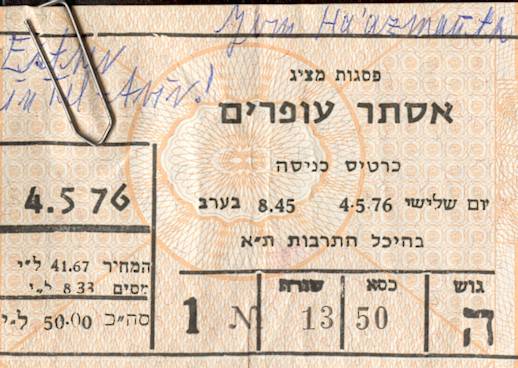 Original ticket from the concert, which took place on the Israeli Independence day "Yom Ha' atzma'ut" יום העצמאות
Song list:

Ma omrot eynaich
Me emek ve give'a
Shedemati
Hayu leiloth
Ta'am ha'man
Yad anuga
Sh'chav beni
Shir hanoded
Sometimes I feel like a motherless child
Bird on the wire
Empty pocket blues
God bless the child
Moon of Alabama
Every night
Shecharchoret
Dodo l'enfant do
A taste of honey
Rakefet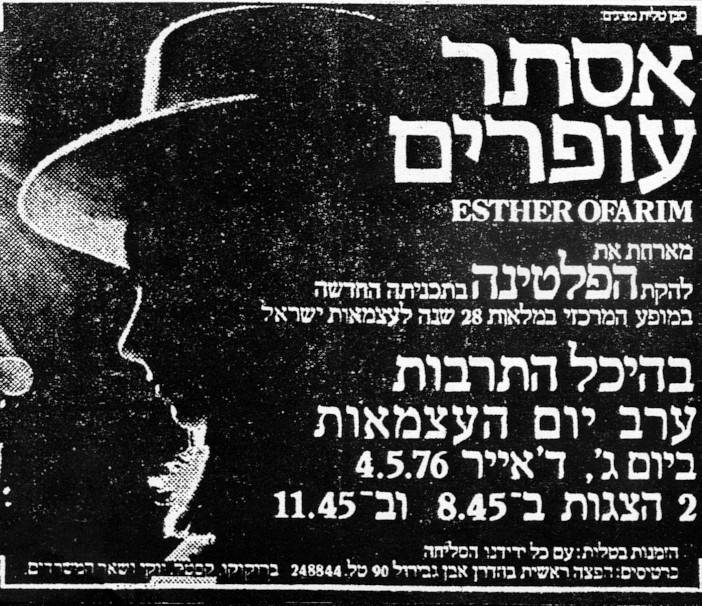 Newspaper announcement of the concert.