April 21, 2012 in Düsseldorf
I'll see you in my dreams
concert with Esther Ofarim



Esther performed live in concert on April, 21th in the Savoy Theatre, Düsseldorf at 20:00h.
~~~ Esther at her best! ~~~
The concert has been transmitted on June 7th on WDR4 radio.















foto (c) by Conny Drees


Song list:

My fisherman, my laddie-o
My lagan love
Hallelujah
Neula hi dalti
Willow
Layla layla
The partisan
She's leaving home
I'll see you in my dreams

Pause:
Miss July (Yoni Rechter)
Drunk (Yoni Rechter)

Pavane
Das Lied vom Surabaya Johnny
Me emek ve'give'a
Yesterday
Ten li yad
Over the rainbow
Alabama song
Kinderspiele
Mad about the boy






foto (c) by Conny Drees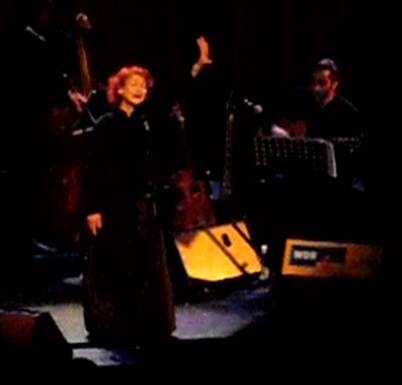 foto (c) by Conny Drees

Encores / Zugaben:
Cinderella Rockefella
Morning of my life
Frank Mills
The musicians:

Arrangements, conductor and piano: Yoni Rechter
Violin: Michail Paweletz
Base: Micha Kaplan
Guitar: Bernard Fichtner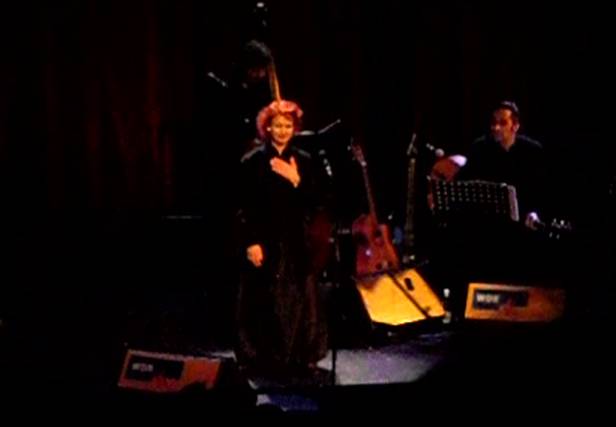 foto (c) by Conny Drees

---
Info before the concert:
If you want to support this website, please buy your ticket here!
Wenn Sie diese Website unterstützen möchten, kaufen Sie Ihr Ticket bitte hier!
Das Konzert wird von WDR 4 aufgezeichnet und am 7. Juni (Fronleichnam) in der Sendung Chansons und Lieder-liches ausgestrahlt.
The concert will be recorded by German radio WDR 4 and you can hear it on June 7th in the show "Chanson und Lieder-liches".
Online radio here: www.wdr4.de