Haim (Chaim) Topol played in the musical Anatevka (= The fiddler on the roof).
He is a famous actor in Israel.

1968 he performed "Umbrella for two" live in Israeli TV with Esther Ofarim. lyrics



buy video of Topol here:


---
buy DVD of Topol:




the following text is taken from http://www.fiddleroz.com/Chaim_Topol/chaim_topol.html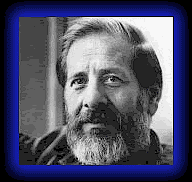 Born in Tel Aviv, Chaim Topol began his acting career while in the army. Once his service was completed he returned to his Kibbutz where he founded a satirical theatre - The Spring Onion, which later became The Popular Theatre.
In 1960, he founded the Haifa Municipal Theatre where he played among others, roles of Petruccio in Taming of The Shrew, Azdak in Brecht's Chalk Circle, Jean in Unesco's Rhinocerous, as well as in Rashomon, The Playboy of the Western World, The Hostage, Andora, etc.
Topol's film debut came with the Israeli comedy I Like Mike, which was follwed by the award-winning Sallah. Producer Hal Prince remembered Topol's performance of the elderly and roguish Sallah when it came to casting the London production of Fiddler On The Roof. Topol became an international star, going on to star in Norman Jewison's film of the same name, receiving an Oscar nomination and winning a Golden Globe Award. Topol can add these trophies to his Golden Gate Award, a second Golden Globe Award, and the Italian Oscar, the David Donaiello Award, as well as Man Of The Year of Great Britain, Best Actor in the San Sebastian Film Festival, along with two Harp of David Awards and Tony Award nomination as Best Actor on Broadway.
Apart from appearing in five (so far) Fiddler On The Roof revivals, Topol has appeared at the Chichester Festival Theatre in The Caucasian Chalk Circle, Romanoff and Juliet, and Othello. He toured with View From The Bridge around Great Britain and toured the United States with The Baker's Wife.
His many film appearances include: Cast a Giant Shadow, Before Winter Comes, For Your Eyes Only, The Rooster, Ervinka, Sallah, The Public Eye, Galileo, The House on Garibaldi Street and Flash Gordon, and more recently, A Dime Novel, Queenie and Left Luggage. Topol starred in the BBC television series, It's Topol and Topol's Israel and also for television, Winds of War, War and Remembrance and Seaquest.
Topol by Topol , his autobiography was published in London by Weindenfeld and Nicholson, he illustrated some twenty books and recently Topol's Treasury of Jewish Humour, Wit and Wisdom which was compiled and illustrated by Topol and published by Robson Books in London
buy the music of Topol: