my banner / links / impressum / contact / about me / competitions

My banner

Tell me if you want to place my banner on your site, then I will place your banner on my site, too.

email me: connydrees@web.de


If you want to support my website, please donate!


Esther Ofarim, Shuly Nathan, Aviva Semadar, Havazelet Ron, Ofra Haza, Yehoram Gaon, Giora Feidman and other Jewish Stars

Esther Ofarim at Facebook
Esther Ofarim @ Google+


Interviews with Esther and Abi Ofarim

Karsten Troyke - chansons, Yiddish songs etc.

Manfred Lemm - Musician of Klezmer and Yiddish music

Buy Israeli music of Ofarim here
Hebrew lyrics and translations



My small site about several famous Jewish stars - check it out!




My site about the Israeli singer Aviva Semadar





Liedernetz

Sparen - Gewinnen - Verdienen - Gatis Absahnen - Neue-Tipps.de!


Freebies, gratis domains, competitions, free sms and much more!

Gratis travel site: Travelling - Last minute - Competitions and much more!


Happy birthday to you! - Gratis Geburtstags-Tipps!




Music plattform with gratis music, lyrics, sheet music and more!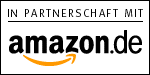 www.woman.de





www.frauenmusik.de




Buy Ofarim-Music


http://www.hamburgsounds.de/





Find scores here


My multimedia site about Madonna




---
Impressum/Contact

www.esther-ofarim.de is Copyright © 2001-2021 by Conny Drees (-> about me)
Conny Drees, Trierer Str. 33, 54662 Speicher, Germany
Please don't ask for autographs, I don't have any!
Bitte fragen Sie nicht nach Autogrammen, ich habe keine!


To contact Esther Ofarim:
please write an email
If you want to support my website, please donate!
Please note that the information contained in these pages represents historical documentation and is intended for educational use only. No financial gain is connected to this site's content. Image, audio and lyrics files on these pages are provided from recordings and photographs in my personal collection. Individuals may reference these files for personal use only, as academic study of the source material. The material excerpted and posted on this site is strictly for nonprofit research, scholarship, and commentary about Esther Ofarim. Copyrights held by various and respective owners. Original data, graphics, and files are not to be redistributed in any form, sold, or copied by other Web sites.