May 5, 1964:
Robinson Crusoe Show
(Het Onbewoonde Eiland = Alone on the island)
with Rudi Carrell († 2006) and Esther Ofarim
For watching the original show of 1964,
look at the Vara website, where you can enjoy the whole Robinson
Crusoe Show with Rudi & Esther:
Just click on "De Rudi Carrell Show", there you can choose
different ways to watch the video.


or watch videos of:

Split Personality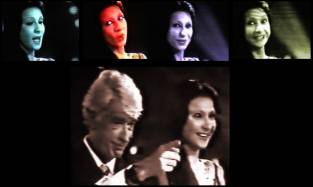 Esther and Rudi sang these songs in the VARA Gala Netherlands 1990 again.

Esther sings:
Split Personality, sweet song about a mermaid.
See lyrics of it here


and together with Rudi she sings:
"If you are the only girl"
(if you were the only girl in the world)
see lyrics here
Rudi got a "Silberne Rose of Montreux" for this show.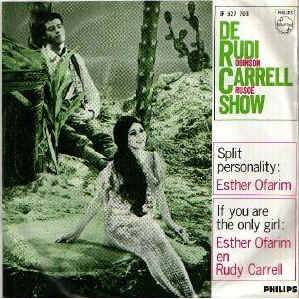 You can buy a video of it here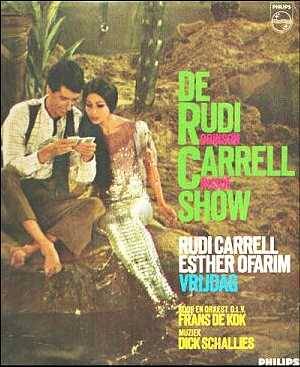 Interview of Rudi and Esther March 22, 1964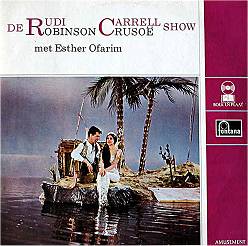 LP of the The Rudi Carrell Show