Schleswig-Holstein Musik Festival
July 28, 2021 in Hasselburg
Is it really me!
concert with Esther Ofarim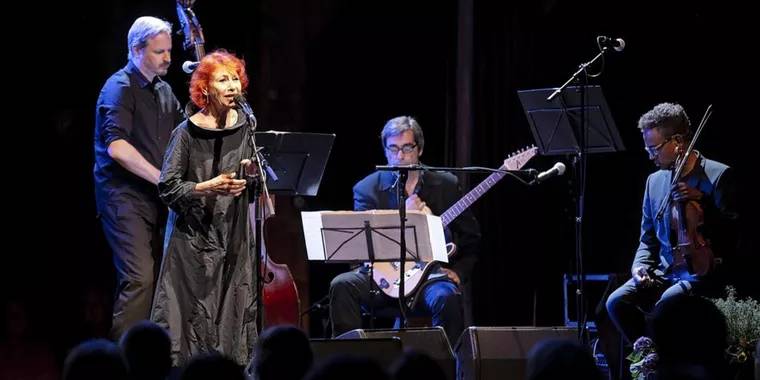 foto (c) ln-online.de


Esther Ofarim performed live on July 28th in the Scheune of Gut Hasselburg.
Like two days ago in Wedel, she and Yoni Rechter sang "Tzipor Shniya" together, what they recorded in 2020 in seperate cities (due the Corona restrictions).
The concert was absolutely fantastic and Esther in great shape and voice!


See my video of this festival:
"Wohlfühlabend in Moll mit Esther Ofarim: Sängerin begeisterte auf Gut Hasselburg
Esther Ofarim hat mit 80 Jahren weder an Charisma noch an Stimme eingebüßt. Der einstige Weltstar begeistert beim SHMF-Konzert auf Gut Hasselburg mit einem Mix aus Popsongs, Musicalhits, Folklore und Balladen"
Read more on ln-online.de!
"In der Konzertscheune auf Kultur Gut Hasselburg wurde Esther Ofarim mit ihren musikalischen Begleitern groß gefeiert. Gleich bei dem zweiten Lied: "Halleluja" von Leonard Cohen gab es für die rothaarige Sängerin tosenden Applaus von den etwas über 400 Konzertgästen. Weitere Lieder "She's leaving home" von John Lennon/Paul McCartney, "Scarborough Fair" von Paul Simon & Art Garfunkel, "Alabama Song" und "Surabaya Johnny" von Kurt Weill/Bertholt Brecht sowie "Dirty old Town" von Ewan McColl waren in ihrem Repertoire."
Read more on hier-luebeck.de!
Song list:

My fisherman
Layla Layla
Hallelujah
Dirty old town
Lord of the reedy river
Pavane
Besade Patuach
She's leaving home
I'll see you in my dreams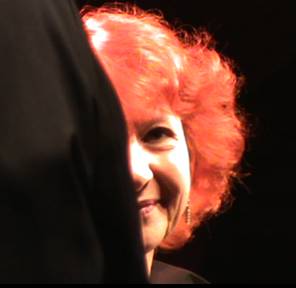 foto (c) Conny D.

Pause:
Miss July (Yoni Rechter)
Drunk (Yoni Rechter)
I only have eyes for you
Tzipor Shnyia
Das Lied vom Surabaya Johnny
Over the rainbow
Scarborough fair
Me emek ve'give'a
Bird on a wire
Alabama Song

Encores / Zugaben:
Morning of my life
Cinderella Rockefella
O waly waly

The musicians:
Arrangements, conductor and piano: Yoni Rechter
Violin: Michail Paweletz
Base: Micha Kaplan
Guitar: Bernard Fichtner
---
Info before the concert:
Esther Ofarim will perform live on July, 28th in the Scheune in Hasselburg, 20:00h.
Tickets are available now. More info here.