Schleswig-Holstein Musik Festival
July 26, 2021 in Wedel
Is it really me!
concert with Esther Ofarim
Esther Ofarim performed live on July 26th in the Schuppen 1 in Wedel.
For the first time she and Yoni Rechter sang "Tzipor Shniya" live together on stage.
She also performed a number of songs, which she hadn't sung for quite some time.
It was a wonderful concert with Esther in superb voice and appearing younger than ever!
Two days later she performed in Hasselburg.


See my video of this festival:
"Mit einer gewissen Unverzagtheit
80 Jahre ist die israelische Sängerin Esther Ofarim jüngst geworden, sie macht auf der Bühne den Eindruck, als könne solch ein Alter nur in Würde und Anmut gelebt werden. Ihr Auftritt vor den Toren Hamburgs ließ vergangene Zeiten lebendig​ werden"
Read more on taz.de!



Song list:

My fisherman
Layla Layla
Hallelujah
Dirty old town
Lord of the reedy river
Pavane
Besade Patuach
She's leaving home
I'll see you in my dreams
Pause:
Miss July (Yoni Rechter)
Drunk (Yoni Rechter)
I only have eyes for you
Tzipor Shnyia
Das Lied vom Surabaya Johnny
Over the rainbow
Scarborough fair
O waly waly
Me emek ve'give'a
Bird on a wire
Alabama Song

Encores / Zugaben:
Morning of my life
Cinderella Rockefella

The musicians:
Arrangements, conductor and piano: Yoni Rechter
Violin: Michail Paweletz
Base: Micha Kaplan
Guitar: Bernard Fichtner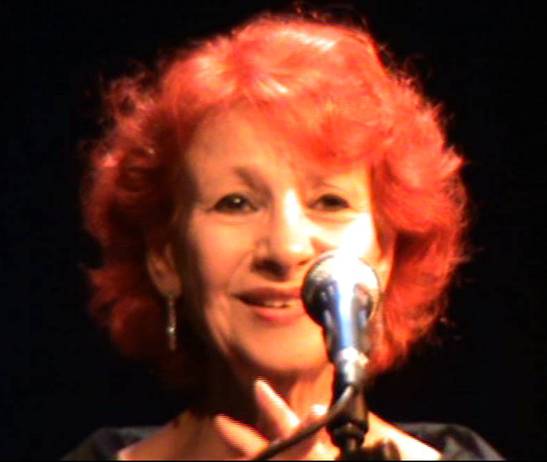 foto (c) Conny D.
---
Info before the concert:
Esther Ofarim will perform live on July, 26th in the Schuppen 1 in Wedel, 20:00h.
Tickets are available now. More info here.